Cameras have multiple uses: observing the conditions to understand changes in readings or system performance, making direct measurements of some parameters like river flow and snow depth.
Sample timelapse/videos: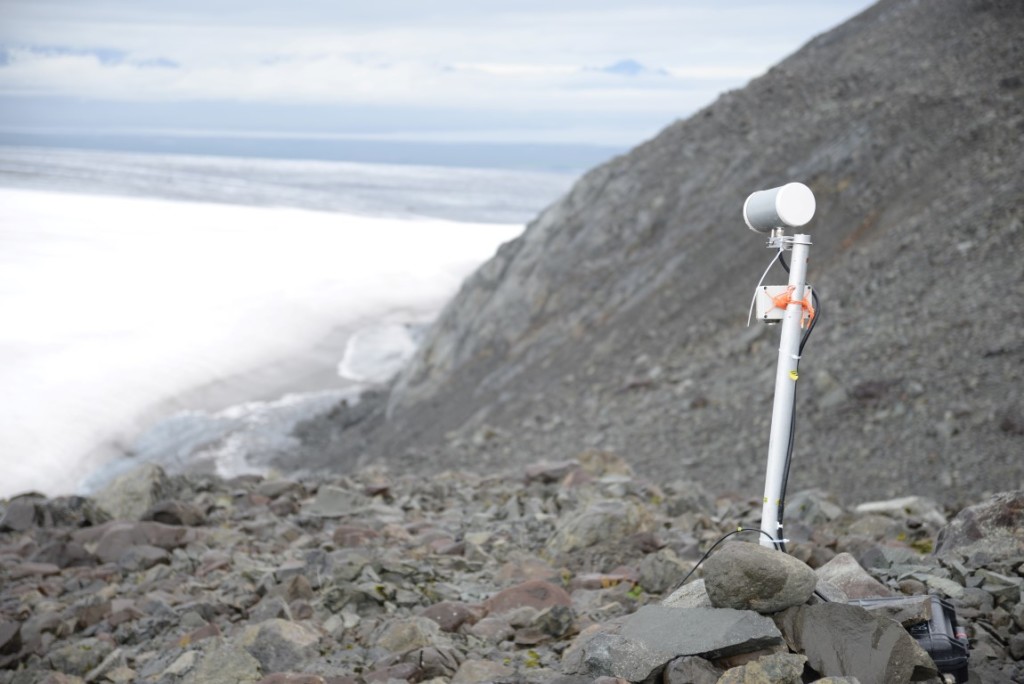 We are also using cameras on one of the outlet streams from the glacier to measure flow.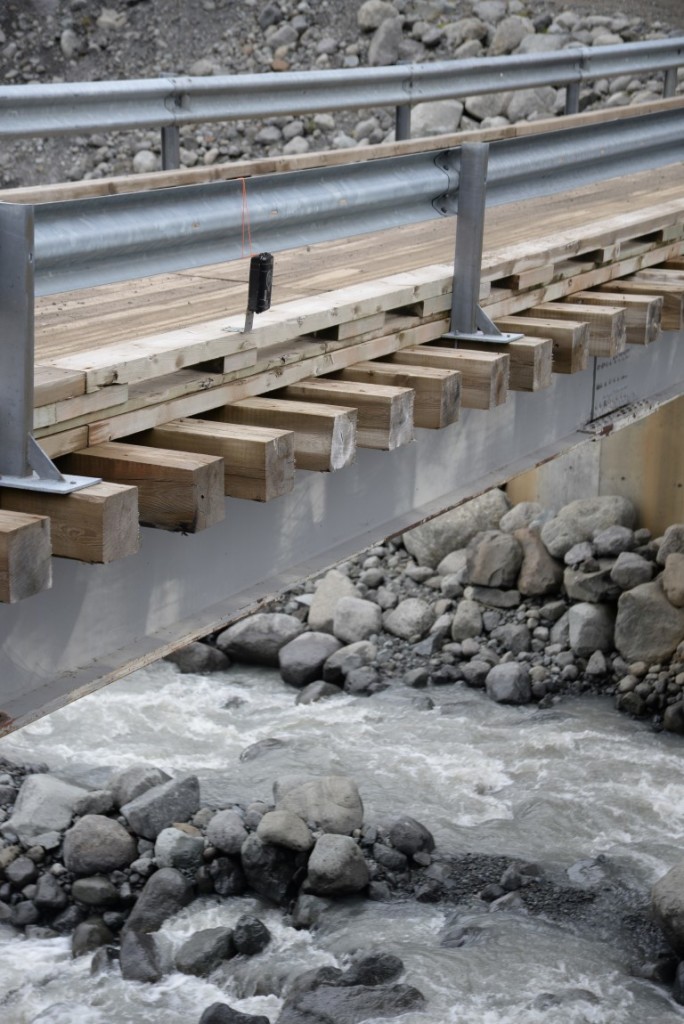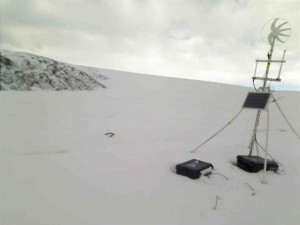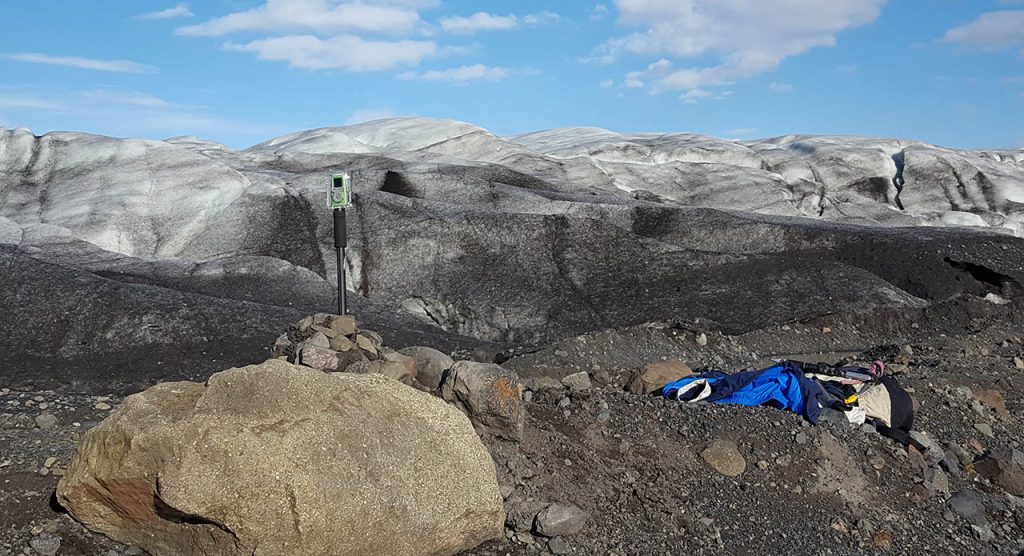 This simple camera produced an incredible winter-long view of the glacier front.
We also use a 3DR Solo Quadcopter equiped with a Mapir survey 3 camera to create 3D models of the study areas.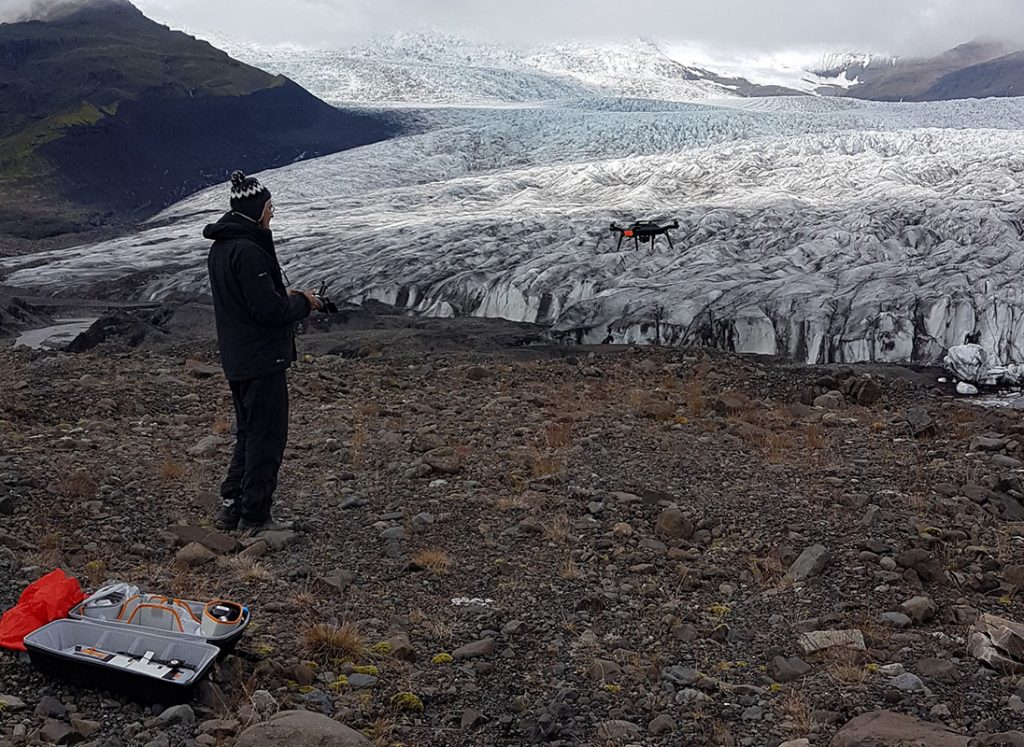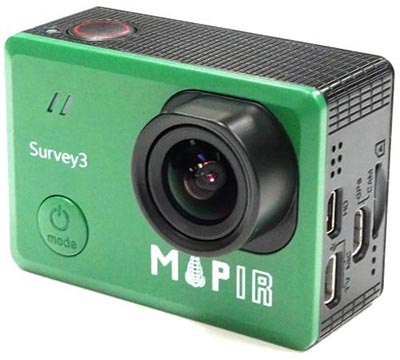 Mapir Survey 3 camera – 12 Mpixel resolution with its own GPS to geo-reference the images.
We also automatically store webcam images from vedur.is which will be used to carry out tests on automatic measurements.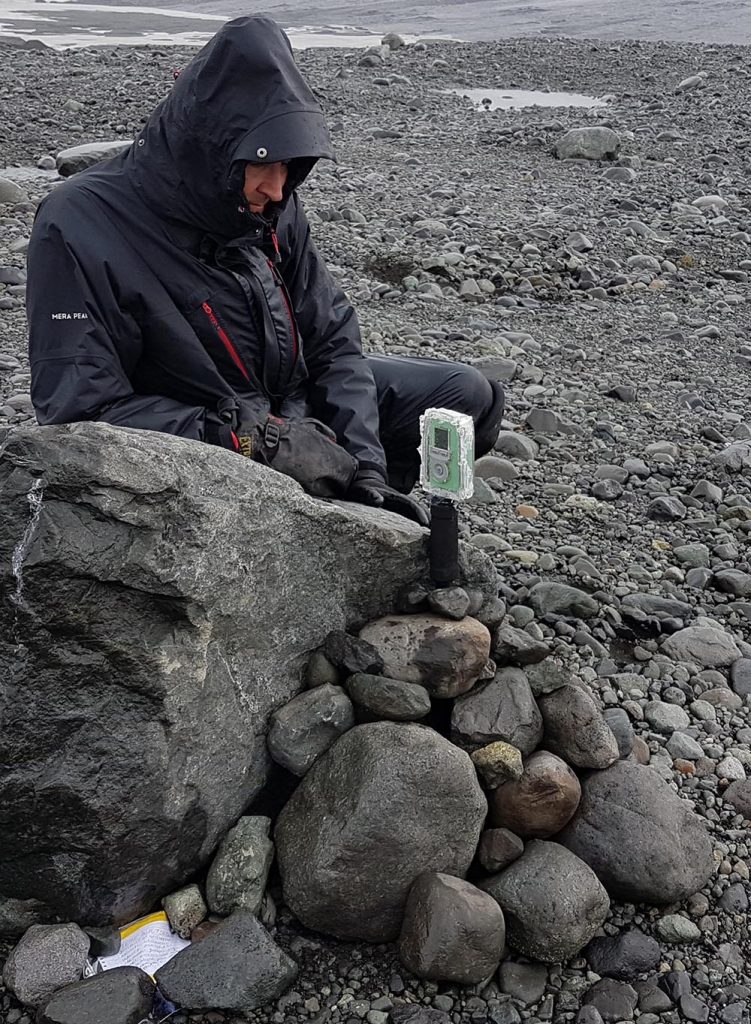 See our Blog posts for more images