Data was collected from the dGPS units and camera during 2014 which led to lots of research on links between glacier movement, weather and the river level.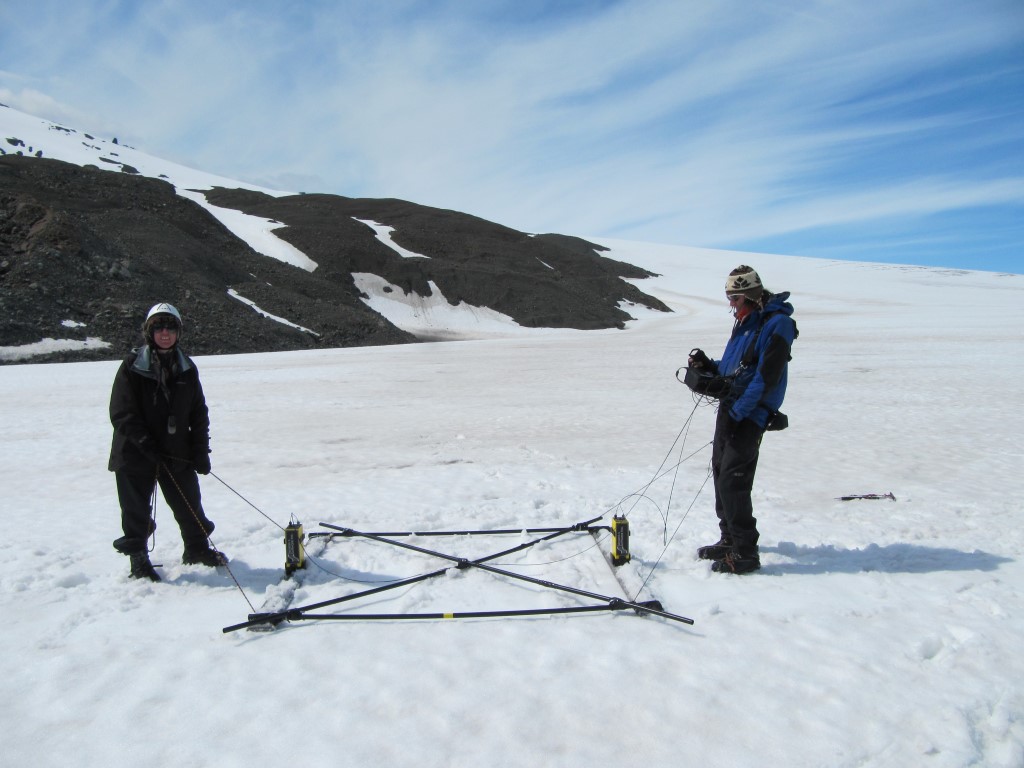 We carried out an annual survey of the ice depth using the 50MHz ground penetrating radar – allowing us to compare the data across several years. As you can see there was a lot of snow on the ice even in the summer.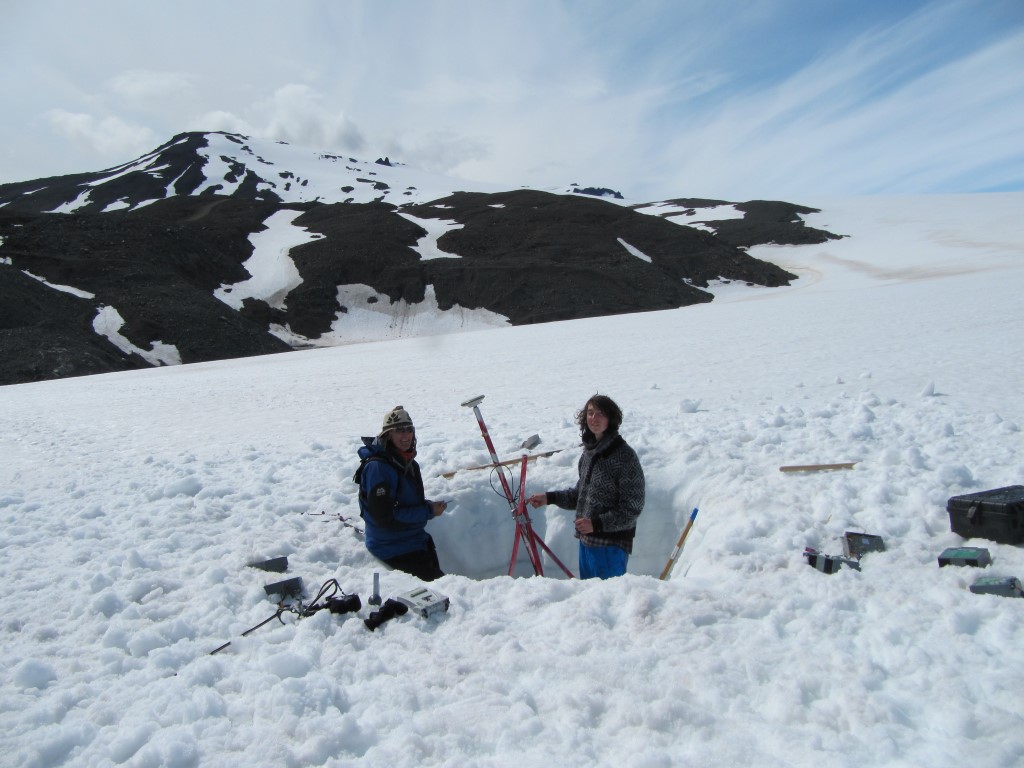 This meant many of the stations were buried in 2m of snow and needed digging out.